Cybersecurity news headlines (December 15 – January 5)
The past couple of weeks have been pretty mundane when it comes to cybersecurity (not counting the news about 'Meltdown' and 'Spectre'), we have seen worse times, but there have been better weeks. Between December 15 2017 and January 5 2018, arrest in connection to spreading ransomware were made, US officially blamed North Korea for WannaCry, Forever 21's customer card data was revealed to have been stolen, and two major flaws in essentially every computer, device, etc. were found.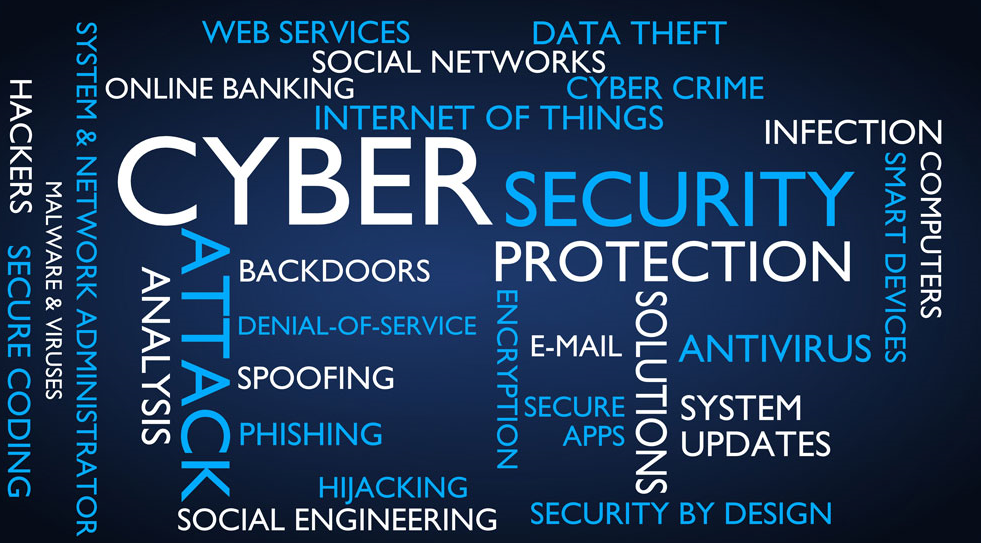 In case you did not catch the major news in the past few weeks, this is what made headlines December 15 – January 5.
Chrome's Built-In Ad Blocker will block certain ads from February 15th
Back in June 2017, technology giant Google revealed that they plan on integrating an ad-blocker into Chrome. Earlier last month, the company revealed that we can expect it in our Chrome browsers as early as February 15th this year. Before you rejoice about a completely ad-free browsing experience, not all adverts will be blocked. But fear not, the most annoying types will no longer bother you.

Google is joining the Coalition for Better Ads in an effort to clean up the Internet and make it a better place for us all. Google, among other companies which have joined the Coalition, will stop showing ads that break the regulations. Desktop users will no longer see pop-ups, auto-play video ads with sound, sticky ads and prestitial ads with countdowns. Mobile users will be glad to say goodbye to pop-ups, prestitial ads, advertisements with density greater than 30%, flashing animated ads, postitial ads with countdowns, full-screen scrollover, large sticky and prestitial ads.
Google will also scan for sites that violate the regulations, and if a site displays ads that are not allowed, it will be blacklisted. Site owners will be given 30 days to remove the banned ads, and if they do not comply, all ads, whether complying with the regulations or not, will be blocked.
North Korea officially blamed by the US for the WannaCry ransomware attack
The US has officially blamed North Korean for the WannaCry attack. To refresh your memory, WannaCry was the cyber attack that took the world by surprise back in May 2017. It affected over 300,000 devices in over 150 countries, and managed to paralyze the National Health Service hospitals in England and Scotland. Overall, it is estimated that damages reached over a billion dollars. The ransomware took advantage of an exploit that was allegedly stolen from US's National Security Agency (NSA), and since it was released a couple of months prior to the attack, Windows had a patch available by March 2017. Unfortunately, not everyone applied the patch, which left their devices vulnerable to WannaCry.
From the very beginning, North Korea was a strong suspect in the attack, and on 18 December 2017, US has made an official announcement stating that the country is indeed to blame.
"North Korea has acted especially badly, largely unchecked, for more than a decade, and its malicious behavior is growing more egregious. WannaCry was indiscriminately reckless," Thomas Bossert, President Trump's Homeland Security Adviser, states in an op-ed for Wall Street Journal.
While North Korea has been the suspected perpetrator since the very beginning, there is no publicly revealed concrete evidence that proves the country was behind the attack.
Five Romanians arrested in connection to spreading CTB-Locker and Cerber Ransomware
Five Romanian citizens were arrested with connections to spreading the CTB-Locker and Cerber ransomware. The two ransomware families are rather notorious, and have been held accountable for a large amount of ransomware infections. Both ransomware are offered as Ransomware-as-a-Service (RaaS), which allows even the most non-tech-savvy people earn money by distributing ransomware.
The five Romanians are not suspected to have created the file-encrypting malware, rather they were distributing it. If the infection was a success and the victim chose to pay, the distributors would keep 70% of the profit, while 30% went to the RaaS site.
Initially, 3 suspects were arrested for distributing CTB-Locker, and 2 others were suspected of spreading Cerber later on. After an investigation, the 5 suspects were found to belong to the same gang.
"123456" is still the most used password
When it comes to password complexity, people are notoriously uncreative. In a perfect world, a '123456' password would be perfectly sufficient, unfortunately, we live a world where hackers try to hack your accounts every chance they get. And '123456' takes seconds to guess, which means it could take up to 5 seconds to hack your account, with all kinds of personal information on it.

SplashData has released a list of the worst passwords of 2017, and the passwords in the list are not surprising. 1st place goes to '123456', while '12345678' and '12345' are 3rd and 5th places respectively. 'password' and 'qwerty' are also on the list, with 2nd and 4th places respectively. In the list, which contains the top 100 worst passwords, you will see such words as 'starwars', 'blahblah', 'letmein', 'hello', 'whatever', etc., and combinations such as '1qaz2wsx', 'password1', '1q2w3e', ' zaq1zaq1', etc. They are incredibly easy to guess passwords and would take mere seconds to hack.
When it comes to passwords, security experts advise that they should be as complex as possible, containing combinations of upper and lower case letters, numbers and symbols. Nonsense words or ones that would make sense only to you are recommended. And different accounts should have different passwords. They should never be reused. If you think you will have a difficult time remembering all the complex passwords, invest in a password manager.
Let's hope people use the passwords on the list for dummy accounts they use to subscribe to unimportant things, and not accounts that have personal information. Because that is just asking for trouble. And if you see your password on the list, you might want to change it.
Forever 21 suffers data breach, sensitive data accessed by hackers
Back in November, clothes retailer Forever 21, announced that the company was a a victim of a data breach, in which hackers gained access to card payment data from a number of its shops. On the first day of this year, the retailer confirmed that hackers stole credit card information from stores for several months. However, only some stores in the US were affected.
Forever 21 revealed that they use encryption and token-based authentication systems, which were supposed to protect transactions. Nevertheless, hackers were able to gain access to customer sensitive data of numerous stores.
The company apologized for the incident and advised customers to monitor their payment card statements carefully.
Department of Homeland Security data breach
On January 4th, US Department of Homeland Security (DHS) revealed that it suffered a data breach last year. Reportedly, information of over 247,000 employee and individuals under investigation was stolen from the database, and a former employee is to blame.
The database that was accessed contains data about current and past investigations, including information about DHS employees investigating the cases, the people under investigation, as well as witnesses. The personal information of around 247,167  current and former employees was revealed to have been taken.
All those thought to have been affected are being contacted, and offered 18 months of free credit card monitoring.
"Meltdown" And "Spectre" flaws affect all devices
And finally, we have left the worst for last. With a new year comes the news that essentially every modern processor and all major OSs (including Windows, macOS, Linux, Android and ChromeOS) are venerable to Meltdown and Spectre, two very serious security flaws found in computer processors.
According to Google, Meltdown "breaks the most fundamental isolation between user applications and the operating system. This attack allows a program to access the memory, and thus also the secrets, of other programs and the operating system", while Spectre "breaks the isolation between different applications. It allows an attacker to trick error-free programs, which follow best practices, into leaking their secrets. In fact, the safety checks of said best practices actually increase the attack surface and may make applications more susceptible to Spectre".
If hackers were to take advantage of these flaws, they could gain access to all kinds of sensitive information that is stored in the core system, including bank and card data, logins, passwords, etc. However, cybersecurity agencies are quick to reassure that there is no evidence that these two flaws have been used before. However, Meltdown was discovered by three separate groups at similar times, which means malicious parties could have discovered it as well, prior to it making the news. Companies are releasing updates for their products, and users are warned to update their devices as soon as possible.
Site Disclaimer
WiperSoft.com is not sponsored, affiliated, linked to or owned by malware developers or distributors that are referred to in this article. The article does NOT endorse or promote malicious programs. The intention behind it is to present useful information that will help users to detect and eliminate malware from their computer by using WiperSoft and/or the manual removal guide.
The article should only be used for educational purposes. If you follow the instructions provided in the article, you agree to be bound by this disclaimer. We do not guarantee that the article will aid you in completely removing the malware from your PC. Malicious programs are constantly developing, which is why it is not always easy or possible to clean the computer by using only the manual removal guide.