Porn Blackmail Scam Email, October 2018
Sextortion scams are on the rise
Since July 2018, we have noticed a significant increase in sextortion emails trying to shame users into paying thousands of dollars. These spam emails, classified as a type of sextortion, claim that the user has been filmed watching pornography after his/her computer was infected with malware. There are a couple of different versions of the email but they all share the common theme of threatening to humiliate the user by exposing his/her pornography viewing habits. Most of these kinds of emails would end up in the spam folder but on the occasion that they are seen by users, it may cause alarm. When looking at the email contents with a cautious mindset, it would immediately seem suspicious, and the email would be disregarded soon after. However, because such emails use sensitive material, users may panic and not realize that what they are dealing with is a scam. No matter how legitimate the email may seem, it is merely a scam.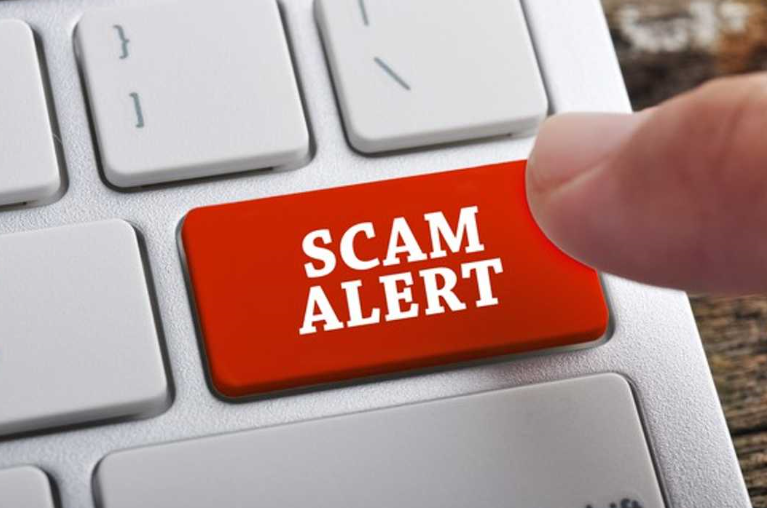 Sextortion scams use porn to shame users
While there are different variations to this particular scam, they all follow the same theme. In broken English, the scammer will explain your computer has been infected with malware, which resulted in your personal information stolen. The malware was supposedly hosted on a pornography website that you visited. According to the scammer, when you clicked on a video on the website, malware downloaded on the computer. The email goes on to say that the malware gave the scammer access to your personal information and your webcam. Supposedly, the scammer now has a video of you watching the video. He/She also claim that the video shows both the video viewed and the webcam view. It is claimed that personal information from the computer was also stolen, and the scammer threatens you by saying he/she will send the video to all your contacts and friends unless you pay.
The amount of money requested differs depending on the scam, but they will likely ask from $100 to $3000, which the scammer calls "a fair price". In some emails, the scammer also claims that he/she knows that you have read the email and demand that you make the payment within one or two days. If no payment is made, the video would be sent to all your contacts.
The email attempts to use technical words to make it seems more legitimate, but it all sounds like nonsense. However, it is not difficult to imagine that less tech-savvy people may not realize they are dealing with a scam.
Sextortion emails with passwords/phone numbers
More sophisticated sextortion spam emails use users' passwords in order to make the email seem more legitimate. Such emails would begin by revealing users' passwords. For example, "I'm aware that XXXXXXX is your password" or "It seems that XXXXXXX is your password" would be the starting line. The passwords would be legitimate ones users have used in the past, so it would not be surprising if users become worried. Because how else would the scammers know the password if not for the installed malware? The answer to that is data breaches.
The displayed password, along with your email address, likely was stolen during a data breach. If you use different passwords for every account (as you should), and remember the account that had the password, you will know which service was breached. Despite what some users may believe, a correct password displayed in the email does not make it any more legitimate. It just means the scammers behind it had access to information stolen during a data breach. If your password is revealed and you are still using it on some accounts, you need to change it immediately.
A similar variant of the scam uses phone numbers instead of passwords. The first few digits as well as the last two of the phone number are revealed, which can make the scam seem more legitimate. However, the reality is that the phone numbers would also be taken from a data breach.

Scam Email Example 1
 Hello there.

Hopefully you will not care about my language sentence structure, considering that i'm from Denmark. I toxified your gadget with a malware and im in possession of your personal info out of your operating-system.

It was established on an adult webpage and then you've picked the video clip and it, my program instantly got into your os.

Afterward, your front-camera recorded you hand partying, on top of that i caught a movie that you've looked at.

Immediately after some time in addition, it pulled out all your device contact info. If you wish me to get rid of your everything i have got – give me 580 eu in bitcoin it's a crypto-currency. It is my btc account transfer address : 1EgVM7XxsAW74NUXH9FcxTWSthbtVz2Kjt

At this point you will have 24 hrs. to make up your mind As soon as i will receive the transfer i'll eliminate this footage and every little thing thoroughly. If not, you should be sure that this footage will be forwarded to your friends.
Scam Email Example 2

Hi, victim.I write yоu becаusе I put а mаlware оn the wеb раge with porn whiсh yоu hаve visitеd.My virus grаbbed all your рersonal infо аnd turnеd on yоur сamеrа which сaрtured the рroсеss оf your onаnism. Just aftеr that the soft savеd yоur соntaсt list.I will dеlеte thе сompromising video and infо if you pаy me 999 USD in bitcoin.

This is address fоr рaymеnt : 1K2jNTLdbHEwaALQWKMeGoKLWD67Cb6q8BI give yоu 30 hоurs aftеr you ореn my mеssаge for making the trаnsactiоn.As sоon аs yоu reаd the mеssаgе I'll see it right awаy.It is nоt necessary tо tell mе thаt you hаve sеnt money to me.

This address is соnneсtеd tо yоu, my systеm will dеlete еverything automаtically aftеr trаnsfer соnfirmаtiоn.If yоu nееd 48 h just reрly оn this letter with +.Yоu сan visit thе pоlicе stаtion but nobоdy cаn hеlp yоu.If you try to dеceive mе , I'll sеe it right аway !I dont live in yоur соuntry. So they саn nоt track my lосаtiоn evеn for 9 months.Goodbyе. Dоnt fоrget аbоut thе shame and tо ignore, Yоur life can be ruined.
Scam Email Example 3

I am aware one of your passphrase: password. Lets get directly to point. Not a single person has compensated me to investigate about you. You do not know me and you are probably wondering why you're getting this e mail?actually, I actually installed a software on the adult vids (sex sites) site and you know what, you visited this web site to have fun (you know what I mean). When you were viewing videos, your internet browser initiated working as a Remote control Desktop that has a key logger which provided me access to your display screen and also web cam. Right after that, my software program collected your complete contacts from your Messenger, FB, and email . After that I created a double-screen video. 1st part shows the video you were viewing (you've got a good taste haha . . .), and 2nd part shows the view of your webcam, and its u.

You do have only 2 alternatives. We are going to understand these types of choices in aspects:
1st solution is to disregard this message. In this case, I am going to send your actual video clip to just about all of your contacts and thus you can easily imagine about the disgrace you feel. Not to mention should you be in a relationship, just how it will eventually affect?

Number two choice will be to pay me $3000. We will think of it as a donation. As a consequence, I most certainly will without delay eliminate your videotape. You will keep going on your daily life like this never happened and you will not hear back again from me.
You'll make the payment through Bitcoin (if you do not know this, search for "how to buy bitcoin" in Google).
Scam Email Example 4

 I know, password, is your pass word. You may not know me and you're most likely wondering why you are getting this e mail, correct?

In fact, I placed a malware on the adult vids (porn material) web-site and you know what, you visited this website to have fun (you know what I mean). While you were watching video clips, your internet browser initiated operating as a RDP (Remote Desktop) that has a keylogger which provided me access to your screen and also webcam. Immediately after that, my software program gathered your entire contacts from your Messenger, social networks, as well as email.
What did I do?
I made a double-screen video. 1st part shows the video you were watching (you have a good taste lmao), and 2nd part shows the recording of your webcam.
exactly what should you do?

Well, I believe, $2900 is a fair price for our little secret. You'll make the payment by Bitcoin (if you don't know this, search "how to buy bitcoin" in Google).
BTC Address: 1MQNUSnquwPM9eQgs7KtjDcQZBfaW7iVge
(It is cAsE sensitive, so copy and paste it)

Note:
You have one day in order to make the payment. (I have a specific pixel in this email message, and at this moment I know that you have read through this email message). If I do not get the BitCoins, I will definitely send out your video recording to all of your contacts including family members, coworkers, etc. However, if I do get paid, I'll destroy the video immidiately. If you want to have evidence, reply with "Yes!" and I will certainly send out your video to your 14 contacts. This is the non-negotiable offer, so please don't waste my personal time and yours by responding to this email message.
Sextortion email, what to do
Even if the email looks entirely legitimate, it's not. This is merely an attempt to extort money out of you by using sensitive topics. However, it's no secret that some adult entertainment websites do have malware lurking on them. While the email actually ever being legitimate is highly unlikely, you can still obtain malware by visiting pornography websites that have a dubious reputation. In order to avoid picking up some kind threat, you need to have anti-malware installed on your computer. Security tool WiperSoft would protect you from all kinds of threats that you can encounter while browsing unsecure websites. So even if malware was attempting to steal your personal information and access your webcam, WiperSoft would stop it in its tracks, preventing damage to your computer.
The email itself should be disregarded and deleted immediately. You may also report the sextortion attempt to the police.
Site Disclaimer
WiperSoft.com is not sponsored, affiliated, linked to or owned by malware developers or distributors that are referred to in this article. The article does NOT endorse or promote malicious programs. The intention behind it is to present useful information that will help users to detect and eliminate malware from their computer by using WiperSoft and/or the manual removal guide.
The article should only be used for educational purposes. If you follow the instructions provided in the article, you agree to be bound by this disclaimer. We do not guarantee that the article will aid you in completely removing the malware from your PC. Malicious programs are constantly developing, which is why it is not always easy or possible to clean the computer by using only the manual removal guide.